We brew beer. Come drink some!
Beer. Obviously. But there is more to us than beer.

We meet on the 3rd Monday of the month. Meetings start at 7:00 and include a combination of sharing beer (homebrew or commercial), club business, demos/lessons, feedback sessions and a fair amount of social time. See the calendar to learn more

Whether you've been brewing for twenty years, or have only been interested in homebrew for 20 minutes, our club is for you. Members of all skill levels find something to take away from our meetings.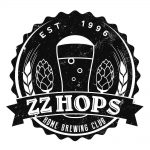 Our meeting locations change by the month. Guests/members from all over the metro are always welcome. Check the calendar to find out where the next meeting is.
Homebrewer in Kansas City?
You should join ZZ Hops and here is why!
We make, drink and talk about beer. Sounds like fun, right?
***MARCH 2022 ELECTION RESULTS***

These are the people who help keep the club going. We promise they are friendly.